At Bidleman Ford Auburn We Help You Secure Auto Financing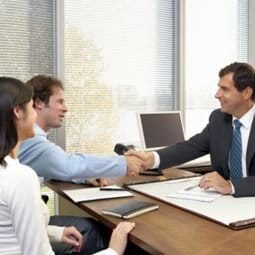 Once you've found the right crossover, SUV or truck, we'll take steps to finalize the transaction. That means helping with auto financing via our team of specialists who can find the right plans that suit the needs of a variety of drivers from New York, and get you behind the wheel as soon as possible.
Don't know whether to lease or get a car loan? We'll help you out here at Bidleman Ford Auburn
Choosing between a lease and a car loan is a critical decision, but with the help of our finance team, we can make that decision simple for you here at Bidleman Ford Auburn. For example, if you're looking to switch up your ride every few years, you might want to lease one of the new Ford models available at our dealership near your local area. On the other hand, if you're the type that loves to drive your cars for the long haul, a car loan is undoubtedly the financing option for you.Whatever your choice, we'll make the process easy and streamlined for your convenience.
Ready to Learn More? Get Started with Us Today
Discovering your favorite new Ford model is only part of the process, and our team here at Bidleman Ford Auburn is ready to help you take the next step. We're proud to serve all of our New York customers here in Auburn, and we see that your experience is complete with the highest level of service possible. Visit us today to get started toward finding the perfect new crossover, SUV or truck for your budget.